The Real Dallas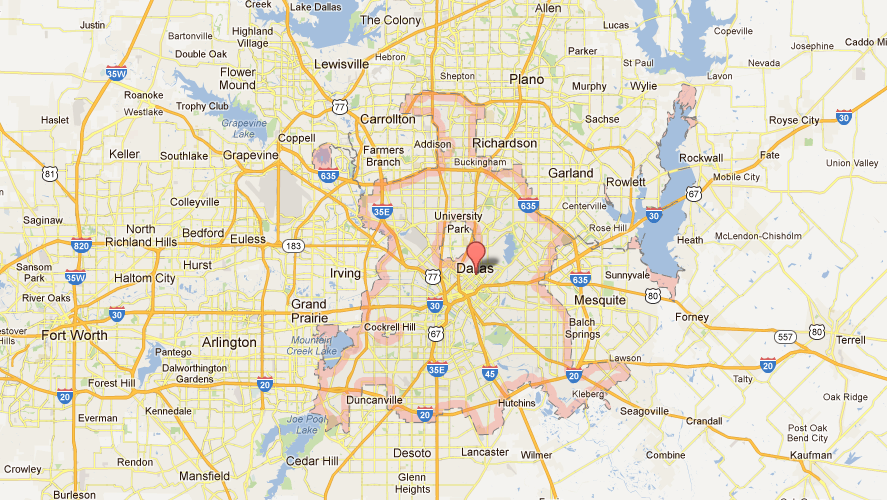 Welcome to the City of Dallas, the city that calls itself the "Big D." Dallas is the ninth-largest city in the nation with a population of 1,299,543. This beautiful city attracts travelers from all over the world, making it the number one place to visit in the state of Texas. When you visit this city, you may never want to leave, or you will find yourself always coming back to visit. There is something for everyone in this city, from the art enthusiast to the sports nut.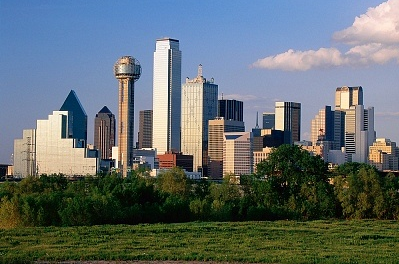 Dallas is home to the Dallas Mavericks, who won the NBA championship in 2011. If you visit here, be warned to never say a bad word against the Mavericks as they have many fans in this city. The Dallas Cowboys are only a few miles away in Arlington, Texas. If you love sports, you will feel right at home in Dallas, and will find many sports bars, and places where you can purchase sports paraphernalia for these two teams, as well as many others.
Once you arrive in Dallas, there are many attractions that you can enjoy and you won't know where to start. You can ride the fastest growing light rail systems in the entire world, or ride the McKinney Avenue Trolley for free. You will start in the Dallas Arts District through downtown, where you can find many shops, boutiques, restaurants, pubs, and hotels.
The climate in Dallas can be hot and humid in the Summer months, but they typically have very mild winters. The best weather tends to be in the Spring and Fall seasons of the year. People that live here are use to the hot weather in the Summer, but it can be hard on some visitors coming from northern states who are not use to 100 degree weather. There are plenty of places to cool off if you get too hot while visiting Dallas.
There are many things to do in Dallas, and something that everyone in your family can enjoy. Visit the Dallas World Aquarium and walk through the middle of a huge shark tank or see jaguars up close. If you are an art enthusiast, you can visit the Dallas Museum of Art. This museum has a wide collection of timeless exhibits and treasures for you to explore. You should also visit the Dallas Reunion Tower while you are visiting in Dallas. This is a landmark that has graced the downtown skyline since 1978. It is a 50-story building and is encircled in a dome of lights. There is an elevator that will carry you to the top in 68 seconds.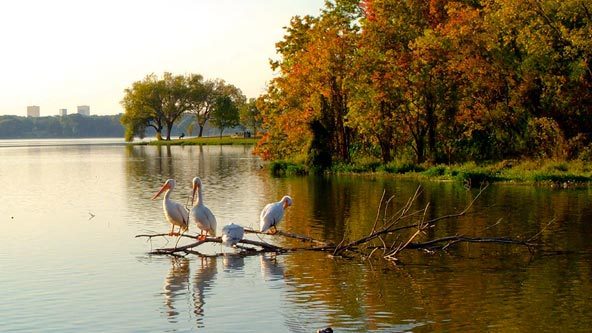 If you are an outdoor enthusiast, you can visit White Rock Lake. There is over 9 miles of trails that completely loops around the lake. It typically takes a person about three hours to walk. You can also go fishing, horseback riding, or sailing on this lake. If you like to watch birds, there are many birds in the lake area, and can even see some green parrots flying around on the sound end of the lake There are even playgrounds for the kids to play on and picnic areas for you to enjoy your lunch sitting next to the peaceful lake.
The entire family will enjoy the Dallas Zoo. The zoo sits on 95 acres of land, and when you first walk in you are greeted by a 67 foot tall giraffe statue. See the chimpanzees, cheetahs, elephants, giraffes, and other animals at the zoo. You can spend an entire day here at the Dallas Zoo, and adults and children alike will have a wonderful time seeing the animals.
The downtown area of Dallas is a place that you can visit for restaurants, entertainment, and shopping. While visiting the downtown area, you can enjoy a nice dinner at some of the best restaurants in Dallas, such as Stephan Pyles or the French Room. You can also find over 200 restaurants in every price range. Visit the West End Historical District for many well-known restaurants and clubs. Pick up some groceries at the grocery stores downtown, or stop by Neiman-Marcus to do some shopping. There are many shops and boutiques on Commerce Street that you can go to.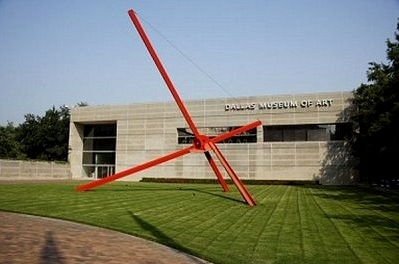 The art enthusiast can visit the Dallas Museum of Art, West End Historic District, or the Sixth Floor Museum, which will teach you about President John F. Kennedy and history.
The American Airlines Center is the home of the Dallas Mavericks, and you can either walk there or take the train. Other events and shows are also performed at the center. If you want to stand in the building where the NBA championship was won, you should visit here.
While you are in Dallas, there are many restaurants for you to enjoy that will meet any price range or taste. You will be able to find any cuisine that you like while here such as Asian, Chinese, Mexican, French, burgers, and traditional American food.
There are many places to stay while you are visiting Dallas. Whether you are visiting Dallas alone or with your family, you will be able to find the right accommodations to fit your taste and budget. There is a wide variety of lodging opportunities in the city of Dallas.
If you are still trying to find something to do, try walking the entire downtown area. It only takes approximately 45 minutes to walk and it is a good way to learn downtown Dallas. You can stop at the many shops and restaurants as you walk. You could also stop at one of the many venues downtown to listen to some great music.
Once you visit Dallas, you will completely fall in love with it and will not want to leave. You will definitely find yourself coming back here again and again. Look around this site to learn even more about Dallas, such as attractions, places where you can stay, and other sites. Start planning your next vacation to the wonderful city of Dallas.