Dallas Museum of Art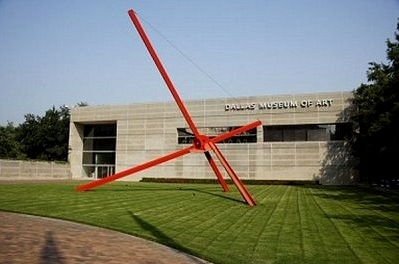 When visiting Dallas, Texas, if you are an art lover, there are some great museums that you can visit, including the Dallas Museum of Art. The museum is located in downtown Dallas in the Arts District. This museum has so many art exhibits, there should be something for everyone to love here.
Current Exhibitions
The museum has many different exhibitions on display. The Youth and Beauty Art of the American Twenties exhibition is showing now until May 27, 2012. This exhibition shows art from the end of World War 1 through the beginning of the Great Depression. There are more than 130 works of painting, photography and sculptures shown here by more than 60 artists.
The Texas in the Twenties Prints, Drawings, and Photographs from Lone Star Collections is another exhibition that is on display. This exhibition shows images of the state of Texas in the 1920s by only Texas artists. It runs until May 27, 2012.
The Face to Face International Art at the DMA exhibition runs until June 10, 2012. This exhibition is a tribute to donors that have helped establish the Dallas Museum of Art over the past 50 years.
There are many more exhibitions on display that can be found on their website. The website also displays all future exhibitions that they have planned for the Dallas Museum of Art.
Restaurants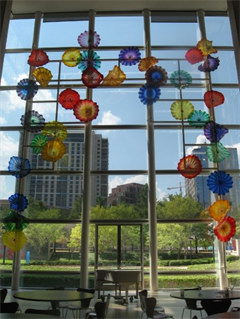 The museum has two restaurants, the Atrium Cafe and the Seventeen Seventeen. The Atrium Cafe is a great restaurant if you have children as it has a family-friendly atmosphere. They serve exhibition influenced dishes, salads, sandwiches, soups, snacks, sweets, coffee, beer, soft drinks, and wine. The Seventeen Seventeen is located in the museum's Hamon Atrium, and services chef-prepared dishes.
Shopping
Remember your visit to the Dallas Museum of Art by purchasing a gift from the Museum store. The store has an extensive collection of art titles, and many other collectible treasures. There is a wide variety of jewelry, gifts, children's items, prints, and textiles for you to choose from.
The Dallas Museum of Art is a great place for all art lover's to visit. Here you will find many displays of art from different eras. Make sure you visit their website to find out the hours and times the museum is open, as well as any fees involved. When visiting the Arts District in downtown Dallas, stop by the Dallas Museum of Art to see the wonderful exhibits they have on display.