Dallas World Aquarium
When you are visiting Dallas and you love animals, you can visit the Dallas World Aquarium, which is located in the downtown area of Dallas. This aquarium is unique in that it has many aquatic animals for you to see, but also has exotic birds, such as toucans, two-toed and three-toed sloths, crocodiles, river otters, and even monkeys.
Exhibits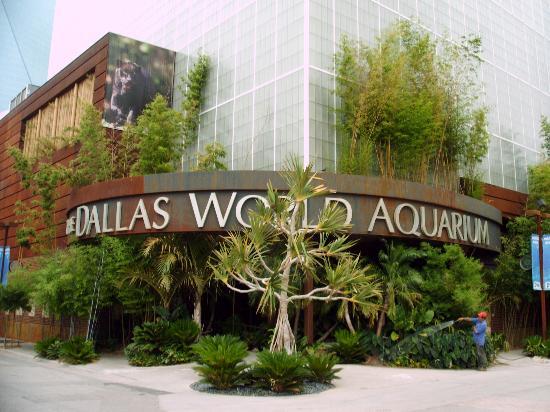 There are many exhibits that you can see at the Dallas World Aquarium. The aquarium is three stories tall, with the two bottom floors displaying the marine life, and the top floor displaying more animals like a zoo. You can start at the rainforest exhibit and see many different types of exotic birds such as Cocks-of-the-rock and toucans. Look around and you will see sloths, Orinoco crocodiles, large river otters, manatees, and several different species of monkeys. The aquarium exhibits displays different marine life, such as Japanese crabs, sea dragons, jellyfish, penguins, sharks, saw fish, and rays. You can also see some eagles, hummingbirds, and tanagers, as well as amphibians and reptiles.
The aquarium has 85,000 gallons of saltwater displaying marine life from around the entire world. Giant clams, endangered sea turtles and rare sea dragons are just some of the animals you will see on display.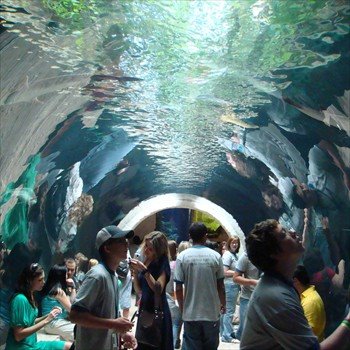 Animal Cams
If you cannot get to the Dallas Aquarium right now you can still watch some of the animals by viewing the animals cams from their website. They have a Crab Cam, which shows the Giant Japanese spider crabs, as well as other cold water animals. The Manatee Cam shows the freshwater River exhibit from the first level of the aquarium. The Shark Cam shows the different species of sharks that live in the Cenote exhibit.
Dining and Gift Shop
There are four different areas in the Dallas World Aquarium where you can purchase food, six bars and two restaurants throughout the aquarium. The Reef Room is located on the first floor of the aquarium. Cafe Maya is located on the third floor, which has an outside patio. There are places where drinks can be purchased throughout the aquarium, and something for every taste and budget. There is also gift shops located in the Dallas World Aquarium, where you can purchase stuffed animals, home decor, t-shirts, and many other things.
You can spend an entire day at the Dallas World Aquarium, and it is a fun trip for all ages to enjoy.