Billy Bob's Texas Honky Tonk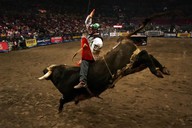 With histrionic architecture, rich history, and cultural and commercial amenities, Dallas Texas is a city of nuance and texture. Dallas offers its visitors a wide-range of fun from urban experiences to tours of ranches and historic visitors if you feel the need to get accustomed to the Texan traditions.
Nothing is more fun than history, and Dallas Texas has a lot of it including a first-hand tour of the site where President John F. Kennedy was assassinated. But, best of all there are fabulous attractions that will get you acquainted with the real Dallas; Billy Bob's Texas Honkey Tonk is the place to be.
When you think about Texas, what do you picture in your mind? Is it bull riders, country music, famous grillin', square dancing, and cowboys and cowgirls? Well, guess what? Billy Bob's Texas Honkey Tonk offers you just that. Located in the Historic Fort Worth, Billy Bob's Texas is one of the most popular attractions in the United States.
There is fun for everyone! People of all ages can enjoy a vast selection of video games, arcade games, and of course pool tables. Take a picture that will give you a lifetime of fond memories on the Photo Bull. The Photo Bull is a stuffed replica of a real bucking bull, but with the authentic looking backdrop, and realistic features, no one will ever know you're not a real champion bull rider.
And, who doesn't like some live entertainment? Every new entertainer to take the stage at the famous Billy Bob's Texas Honky Tonk leaves their handprint imprinted into the concret of the Handprint Wall of Fame. Enjoy seeing how your hands match up to the super stars like Garth Brooks, Hank Williams Jr, Alabama, Merle Hagard, and many other country singers.
Make sure to visit Billy Bob's Texas Honky Tonk Friday or Saturday to see the world-famous live bull riding! In the past twenty years, there have been nearly twenty five thousand bulls in Billy Bob's arena, and that doesn't include all the cowboys and cowgirls riding them. World Class Champions test their skills on the backs of twisting two-thousand pound bulls compared to what most regular cowboys ride (hundred and fifty pound bull).
Come see all of Texas cowboys and cowgirls, eat some sizzling good food, sing and dance that old country tune, and get in on all the bull twisting action. There is nothing more fun than the true Dallas cowboys in action. Swing on by the Billy Bob's Texas Honkey Tonk for a real good time.