Posts tagged "Dallas Billy Bob's Texas"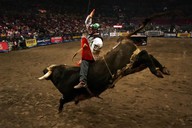 With histrionic architecture, rich history, and cultural and commercial amenities, Dallas Texas is a city of nuance and texture. Dallas offers its visitors a wide-range of fun from urban experiences to tours of ranches and historic visitors if you feel the need to get accustomed to the Texan traditions.
Nothing is more fun than history, and Dallas Texas has a lot of it including a first-hand tour of the site where President John F. Kennedy was assassinated. But, best of all there are fabulous attractions that will get you acquainted with the real Dallas; Billy Bob's Texas Honkey Tonk is the place to be.